We recognize that all our patients are unique and deserve to receive dental care that reflects their individual needs. Our experienced and talented dental team is committed to working with you and your family to create a comfortable, stress-free, and rewarding dental experience every time you visit our practice.
We are pleased to welcome you and your family, and we look forward to working with you.
---

Jamie – Registered Dental Hygienist
A native of Ohio, Jamie has lived in the Atlanta area for more than 30 years. As the daughter of a dentist, her passion for science and dentistry began at an early age. A graduate of The Ohio State University, Jamie was the recipient of the Golden Scaler award for technical skill and patient care. She cherishes her patients and strives to provide them with the best in education and dental health.
Outside of dentistry, Jamie enjoys spending time with family and friends.
---

Jeff – Dental Assistant
Jeff has been with our practice since July 2009. He started his dental career while serving as an active Naval Reservist in San Diego, California where he became a certified dental technician. Since then, he has been certified in sedation, Botox®, and expanded duties. Jeff has more than 15 years of clinical experience and brings a caring and giving comfort to our office, as well as to our patients.
Jeff lives in Cumming with his family and enjoys running in his free time.
---

Kate – Dental Assistant
I was born and raised in Poland. I received a bachelor degree in biology in Poland. After college, I moved to New York City. I worked as a dental assistant with several different specialists over a few years. I enjoy helping patients and seeing their smiles when they see a good result. In 2021, I relocated to Georgia with my husband. In my free time, I enjoy traveling, baking, gardening and listening to music.
---

Kim – Registered Dental Hygienist
Kim has been in dentistry for over 25 years. She has been with our practice since 2011. Kim enjoys treating adults and children of all ages. She likes meeting patients and helping them achieve beautiful, healthy smiles that last a lifetime.
Kim is a native of Merritt Island, Florida but has lived in Georgia for 20 years. She resides in Woodstock with her husband and dog, Bella. Kim enjoys the company of family and friends. Kim loves traveling, sporting events, and outdoor activities.
---

Loraine – Registered Dental Hygienist
Loraine has worked with us since 2001 and has more than 30 years of dental hygiene experience. She has a Bachelor of Science in dental hygiene from Loyola University in New Orleans. Loraine has worked in several specialty offices in Atlanta through the years, including periodontic and prosthodontic offices. Loraine was awarded the prestigious Golden Scaler Award at the 1989 Hinman Dental Convention.
Dentistry has been a part of her life for many years, and she looks forward to working with people to help them with respect to their oral health. Her goal is to take care of her patients in the manner she would like to be treated: with compassion and genuine concern to make their dental experience the best ever.
---

Nicol – Dental Assistant
Hi! My name is Nicol, I am originally from Savannah, GA. My husband Robert and I moved to Atlanta 20yrs ago. ago so it's home now. I have been in the dental field for 26 years now. I love what I do, helping people and contributing to a healthy smile. When I'm not working my husband and I enjoy traveling, attending performances of the arts and exploring new restaurants.
---

Nikola – Sterilization Technician
Nikola is from the Czech Republic and has lived in Georgia since 2000. She loves spending time with her family, traveling, outdoor activities, shopping and cheering for her son, Lukas at the soccer field and her daughter Viktoria at Gymnastics.
---

Rhonda – Dental Assistant
Rhonda has been a dental assistant and patient care advocate since 2003. She has been a member of our team since 2015.
Rhonda is originally from Lafayette, Louisiana, but has been a Georgia Peach since 1999. She is married with three girls and enjoys teaching Sunday school with her husband, volunteering, traveling, and developing her culinary skills in her spare time.
---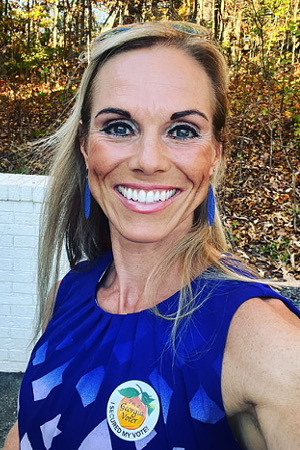 Sigga – Nutrionist/Registered Nurse
My name is Sigga Fridriksdottir and I recently joined the team at Whole Healing Dental. I am a Registered Nurse with over 10 years of clinical work experience. I am CPR AED certified, ACLS certified. Nutrition and exercise has been my passion for a long time, so I decided to expand my career and got certified as a Nutrition Coach with PN. I also got recertified as a Personal Trainer with the American Council on Exercise (ACE). My goal is to assist clients on their wellness journey by helping them create healthy dietary habits and sustainable lifestyles.
I am originally from Reykjavik, Iceland, moved to the US in 2009, and recently became a US citizen. I have three amazing kids, ages 7, 11, and 14. I enjoy outdoor sports and activities, like running, playing tennis, hiking, skiing, and watching my kids play soccer. I love reading, listening to podcasts, cooking fun meals, and traveling the world with my family.
---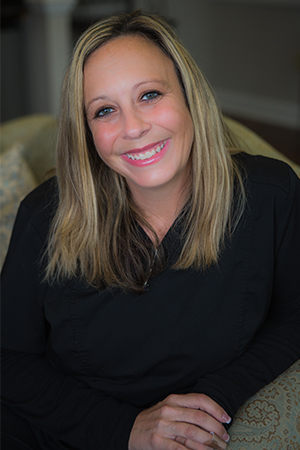 Stephanie – Office Manager
Stephanie has been with our dental practice since July 2003. She has worked as a clinical assistant and is currently our front office scheduling coordinator. She loves working with people and loves her patients! For Stephanie, what makes a great day at the office is seeing her patients leave with a smile because she knows they are healthier.
Stephanie is a native of Georgia. When she is not at work, she enjoys spending time with her husband, children, and grandchildren.
---

Suzanne – Registered Dental Hygienist
Suzanne has been in the dental field since 2002. She is dedicated to providing top-notch dental care and is always available to answer any questions patients may have.
Suzanne is from New York but has lived in Georgia for over 20 years. Suzanne enjoys traveling and spending time with family. On the weekends, she can be found at the tennis courts cheering for her two boys.
---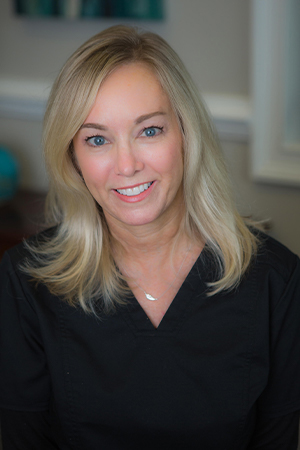 Tracy – Treatment/Billing Coordinator
Tracy brings more than 30 years of experience to our practice. She has been with our practice since 2014. She is always happy to help our patients understand their treatment while maximizing dental benefits. She is a patient advocate and finds it rewarding to help patients achieve their "dream" smile!
Tracy is from Missippi but has lived in Gerogia since 1992. When Tracy is not at work, she enjoys being with her husband and two daughters. She enjoys running, hot yoga, and ANYTHING outside!
---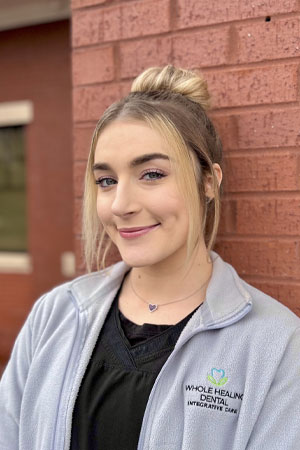 Taylor Coscia - Insurance Coordinator
Taylor recently joined the Whole Healing Dental team and brings her years of experience as a Licensed Esthetician and Laser Practitioner. Taylor is originally from North Carolina where she began her esthetics career, she now calls Georgia her home and is thrilled to assist in growing the aesthetic portion of our practice.
Taylor is very passionate about educating her clients about results-driven methods to achieve and maintain optimal skin health goals. Outside of work, she loves to bake sweet treats, spend time with family & friends, and travel!
---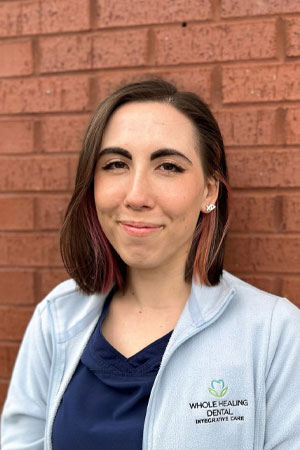 Lauren - Hygiene Coordinator
Lauren is no stranger to the front office having had experience as a patient services coordinator in both eye-care and physical therapy. She has switched her focus to dentistry and set her sights on a career in the dental field. She attends school at Georgia State's Perimeter campus in hopes of joining the Dental Hygiene program. She is dedicated to learning and providing the best patient care possible!
During her free time, she enjoys running, hiking, painting, and costume making!
---